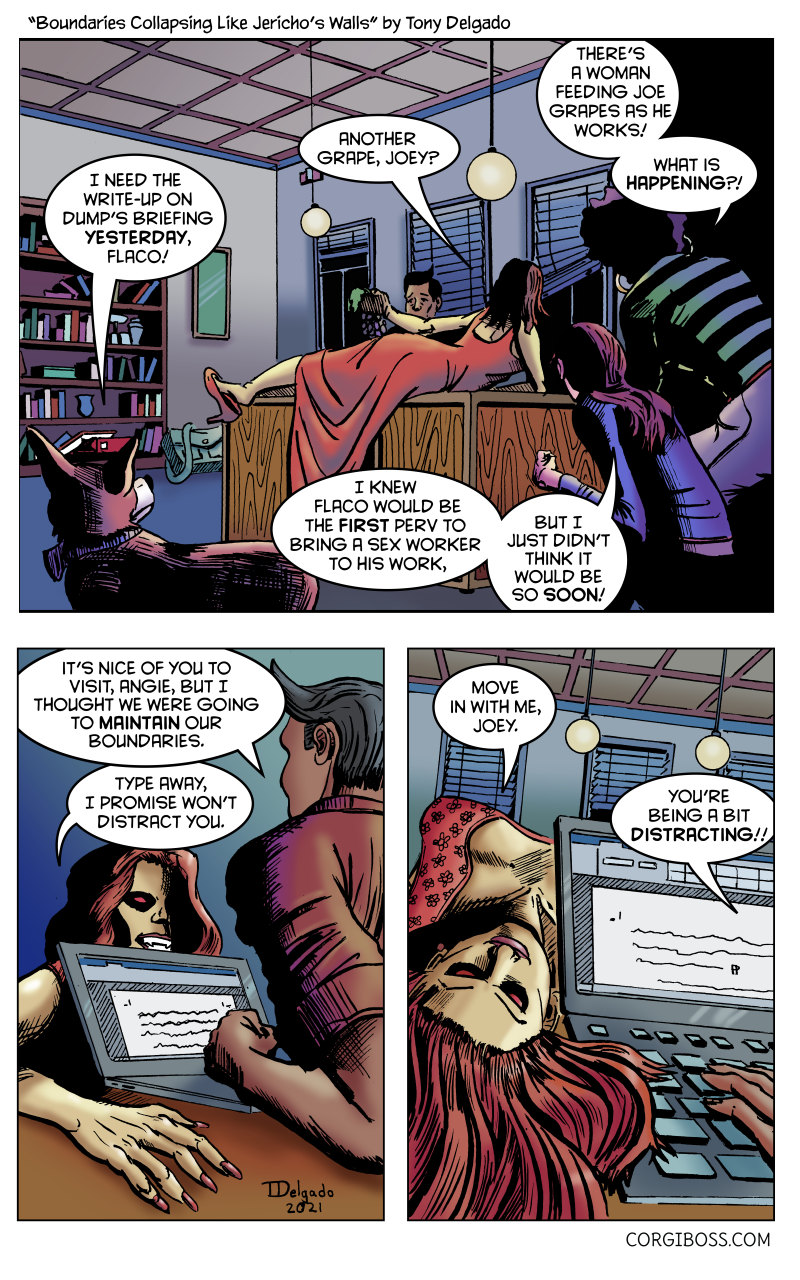 Opinion Page
Savior Awkward On "Bring Son to Work Day" Being Both Son and Father
Posted January 12, 2021 at 12:01 am
---
HOBARKEN (Corgi Press) — Joe's personal life is starting to invade his professional life! On a similar note, I thought it'd be worth mentioning that my "life model," Michael, for this webcomic had his first birthday on the 11th of January. It's been a long year, and I'm glad to see we both made it!
While a lot of people were getting COVID pets, I didn't—believe or not—get a dog as a result of the pandemic. The news of the disease and the shutdown just happened to break about a week after we picked him up. Nor did I get him because I actually needed a "life model" for the comic. Interestingly enough, the Corgi Boss comic grew out of a desire to get a Corgi that preceded the site's launch by a few years. I think the point I'm making is that I feel very hipster about getting a pet. I did it before COVID made it…cool?
Believe it or not, Michael's (a real-life dog) personality is quite different from the boss (a fictional dog) as well. Crazy, right? While the fictional Boss runs a newspaper, Michael just runs in circles. The Corgi in the comic is married, but my dog is single, ladies. Although, there are similarities too. While the boss enjoys biting a depressed white Latino man, Michael does as well!
Well, I guess I better sign off here before my "life model" demands an increase in pay (he gets treats). He's a tough negotiator, and he's biting me–help!
See you next week, all
Comments