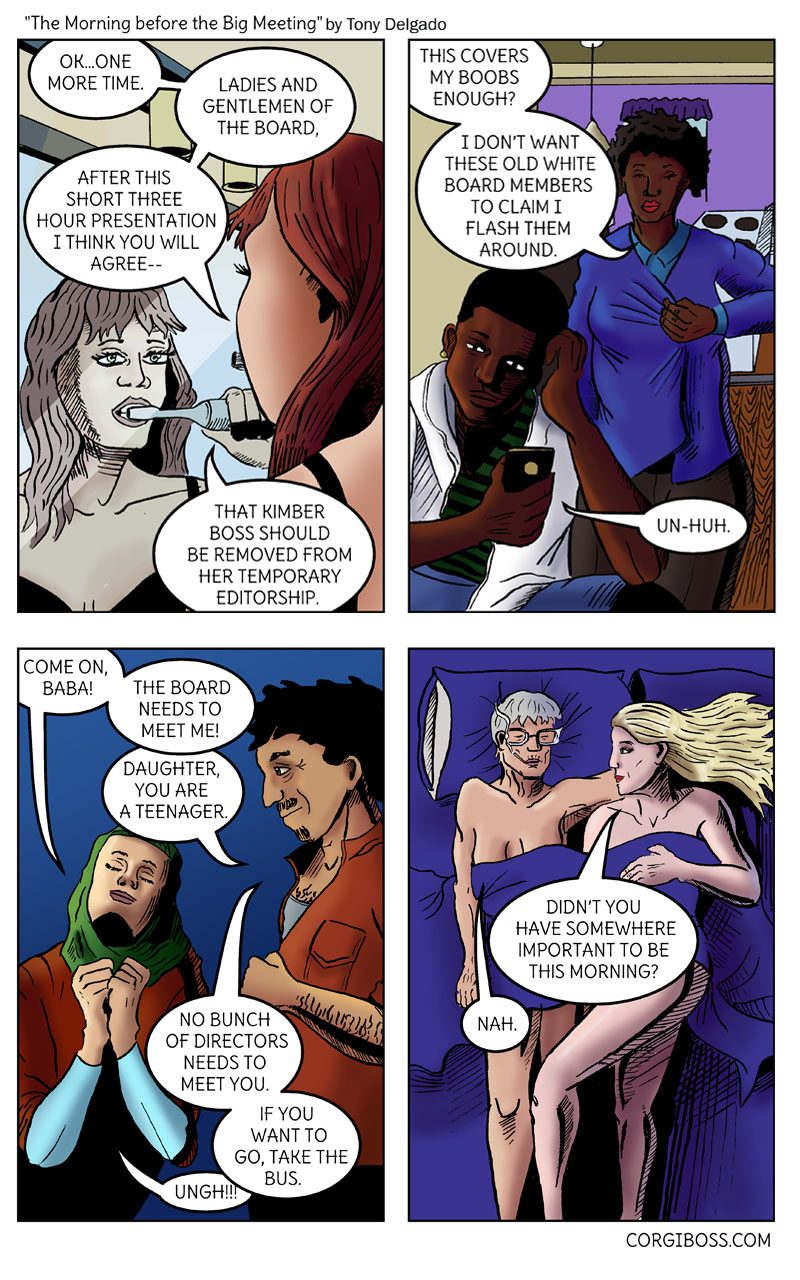 Opinion Page
Job Applicant Anxiously Rehearses Every Possible Question Only to Forget Her Name at Interview
Posted April 10, 2018 at 12:01 am
This past weekend, I had the good fortune of traveling into New York City for the MoCCA Arts Festival, a bustling indy comics festival that took place in Hell's Kitchen. Since I had to work at my job on Saturday, I was only able to go for the second day of the fest, but, let me tell you, it was no less bumping on the final day!
The exhibition floor was packed. Perhaps, it was a little too packed since it was hard to navigate around the most popular tables. However, I'll take all the people there as a good sign that the festival is growing. Plus, my fellow comic convention nerds were not their usual smelly selves, which helped A LOT. All in all, it was a mellow, small convention: there were no booth babes or big, loud media set-ups. Instead, there were mostly tables and tables populated with independent comic creators and students from LaGuardia High School and SVA hawking their wares. Additionally, there was a museum exhibit of professional comic art from the likes of Mike Mignola and Roz Chast. They also had so many original art pages from March that I feel like I must've read most of the trilogy right off of the gallery walls.
All this said, I spent most of the day, excluding the morning mimosas at The Landmark Tavern, going to panels. Of particular note was a panel on the classic comic strip Nancy, of which I had never head. Check out some Nancy strips if you get a chance. They're a real head-trip!
Obviously, it's too late for you to go to the MoCCA arts fest, but maybe you should go next year because I had a blast!
Comments